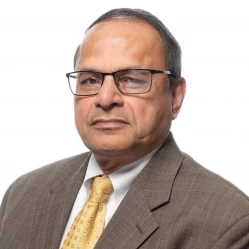 Raj Rengarajan Senior Vice President & SBA Loan Officer
---
About:
Raj joined Embassy National Bank in 2014 and serves as the Bank's senior SBA loan officer. In the years he has been spearheading the SBA department, Raj has bolstered Embassy's small business lending function, encompassing support to credit administration, originating quality SBA & commercial loans and servicing the same as and when needed. Prior to joining Embassy, Raj was a retail bank manager for Bank of America and several local community financial institutions.
Raj embarked on his banking career in 1992 and, through the years, has perfected the art of exploring clients' needs and fulfilling them expertly. Repeat business has been Raj's forte and he operates under the motto of " serving to grow and growing to serve". As a 24/7 operator, his win-win model is predicated on courtesy and speed of execution.
With a post graduate degree in business, Raj subscribes to Peter Drucker's philosophy of " the purpose of a business is to create a customer" and lives by it. A longtime resident of Gwinnett county, Raj and his wife are proud parents of two grown-up daughters. Raj is a consistent volunteer at the Hindu Temple of Atlanta and sits on their board as well. He is also on the board of the Indian Classical Music Association.