Small Business Administration (SBA) Loans
Embassy National Bank is proud to be an SBA Preferred Lender and a leading SBA lender in Georgia. SBA loans can provide more flexible terms, lower down payment requirements, and an easier qualification process than conventional loans.
Manufacturing
Own your building with SBA 7(a) loans and power the growth of your manufacturing business.
Hospitality
SBA 7(a) loans can help you get your project started, despite hospitality industry challenges.
Medical Lending
Embassy is an expert in healthcare financing, providing conventional or SBA Loans for Physicians.
Retail & Franchises
Our SBA experts have financing options for purchasing or expanding a retail location.
For more information, please contact our SBA lender.
Raj Rengarajan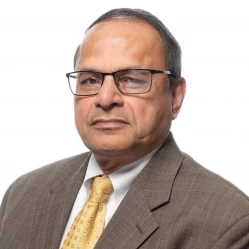 Benefits of SBA Lending
Up to 90% Financing
Terms up to 25 Years
Competitive Rates
Own Your Own Business
SBA 7(A) Loan Assistance Eligibility Requirements
Business operates for profit.
Business is considered a small business, as defined by the SBA.
Business is engaged in, or propose to do business in, the United States or its possessions.
Have reasonable invested equity.
Use alternative financial resources, including personal assets, before seeking financial assistance.
Be able to demonstrate a need for a loan.
Use the funds for a sound business purpose.
Not delinquent on any existing debt obligations to the U.S. government.